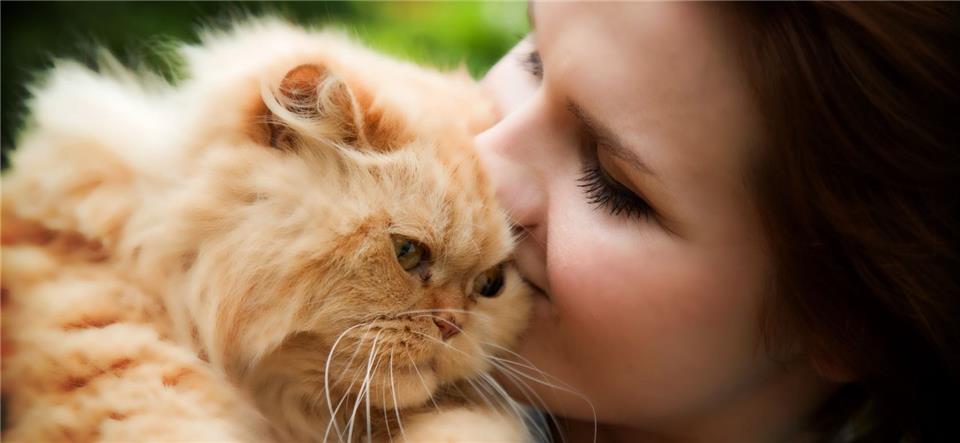 Animal abuse and human violence often co-exist in families and communities. This "Link" is the basis for all our work here at Positive Links. By looking for all forms of violence in our community, we can intervene and ensure the safety of all members of a family or community.
What we know:
Many studies have shown the strong correlation between animal abuse, child abuse, domestic violence and elder abuse;​
Often when one form of violence is present in a family, other forms are present or will develop in the future;
76% of animal abusers also abuse another family member;
71% of domestic violence shelter residents with companion animals reported that their batterer had injured, maimed, killed or threatened family animals as revenge or psychological control over the victim;
32% of domestic violence shelter residents with companion animals reported their children had hurt or killed animals;
People with a history of animal abuse are approximately three times more likely to commit a violent crime;
Nearly 50% of domestic violence victims delay leaving their abusers due to concern for the safety and welfare of their companion animals;
Animal abuse is often the most publicly visible sign of family violence and therefore an important indicator of what may be happening within the home to children, adults and elders.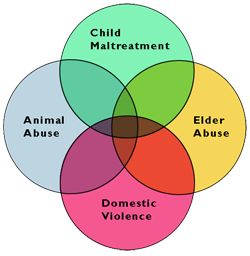 The Link offers an important incentive for social service providers, animal control officers, public officials, and the criminal justice system to work together to prevent future violence.
Animal abuse, domestic violence, child abuse, and elder abuse traditionally have been treated as separate phenomena, addressed by different agencies. Increasingly, professionals in these fields are finding that they are closely linked, and that violence is violence regardless of its target.
Moreover, animal abuse is often the "tip of the iceberg," in that it tends to be the first indicator that is noticed or reported by outsiders.
Offenders may not see animal cruelty as a serious crime, and readily admit to it. Victims are often reluctant to talk about violence against themselves, but may talk about cruelty to family pets. And outsiders are more likely to report suspected animal abuse than domestic violence or child abuse.
All this means that animal agencies often serve as first responders for families in crisis. Children who mention having multiple pets that died or disappeared may be indicating a need for further investigation. And when children are cruel to animals, it can be a sign of violence in the family.
Abuse is often cyclical and intergenerational. The earlier professionals can intervene to break these cycles, the higher the chances of preventing a lifelong pattern of violence and abuse.