2019 Speakers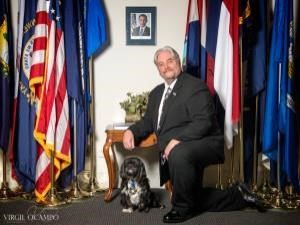 John Thompson – Keynote Speaker
Concrete Examples Entertaining Stories Incredible Passion. These are a few reasons why animal advocate groups invite John Thompson to be a speaker at their events. Thompson is on a short list of law enforcement leaders that animal advocates turn to for the kind of disruptive thinking that bridges gaps and gets people excited about the future with his message of "Animals Make Us Human".
John delivers a real-life and motivating message from a firsthand experience, the problems facing animal welfare and how they can be changed. His insights have helped both animal advocate groups and law enforcement professional find the common ground to work together for the prosperity of animals.
He has been recognized nationally for his work in changing the perception of law enforcement. Thompson was named one of the Animal Legal Defense Fund's, Top Animal Defenders and receive the Humane Society of the United States', Humane Leadership award. Most recently he received the prestigious Albert Schweitzer Medal.
John Thompson was a late bloomer to understanding the plight of animals and the harm being done by those who do not understand. He never even had a dog until he brought Mr. PO home as a gift to his wife. Thompson became the nation's highest ranking law enforcement official fighting animal cruelty and is the first to admit that Mr. PO changed his life.
Despite spending 30 years in law enforcement and rising to become the Deputy Executive Director, and Chief Operations Officer of the National Sheriffs' Association (NSA), in animals or never gave much thought to animal cruelty. Thompson started his career as a military police canine handler; yet, like so many cops, he considered animals were for the nature lovers and animal cruelty was a problem for animal control.
Even after Thompson's world changed dramatically with his bonding of Mr. Po, his eyes were not opened wide until his daughter Nikki gave him an article she had written for the Association of Prosecuting Attorneys titled, The Link Between Animal Abuse and Other Violent Behavior. Thompson's immediate reaction was, "You've got to be kidding me." He found himself staying up at night reading article after article, wondering, "How did I not know this?"
Despite this overwhelming evidence, Thompson realize that most law enforcement officers, just like him, knew nothing about animal cruelty nor did they care. Thompson decided he had to do something to change the paradigm. Shortly after this epiphany, Thompson was invited to a public safety listening session on animal cruelty at the Department of Justice. Representatives from every national animal welfare organization attended and Thompson was struck that there were no law enforcement officials at the table and the lack of coordination among the national groups.
While at the NSA Thompson created the National Coalition on Violence Against Animals (NCOVAA), a multidisciplinary coalition of local, state and national organizations that seeks to reduce violence against animals and raise awareness to its link to human violence. While NCOVAA includes representatives from multiple disciplines, Thompson also sought to provide a resource for law enforcement officials and created the National Law Enforcement Center on Animal Abuse (NLECAA), which seeks not only to educate, but also to encourage officers to enforce animal cruelty laws. As if this weren't enough, Thompson provided the tipping point for convincing the FBI to add animal cruelty crimes to the FBI National Incident Based Reporting System (NIBRS). While organizations such as the Animal Welfare Institute had lobbied for over a decade for their inclusion, Thompson was an insider, serving on the Advisory Policy Board of the FBI. Now animal cruelty crimes are reported as a Group A offense and include simple/gross neglect, intentional abuse and torture, organized abuse and animal sexual abuse.
Thompson recognized there is a large growing gap between animal advocacy/care & control professionals and law enforcement! He has been on a mission to spread the and help them find ways to work with law enforcement on animal issues. Currently Thompson serves as the Executive Director of the National Animal Care and Control Association
After sixty years of being animal neutral, as Thompson calls it, he still has a hard time trying to understanding how one little dog, Mr. Po, changed his life and made him a game changer for the animals. "Animals are the very part of what we are, they deserve that ALL of us work together in their best interest" – John Thompson
Javier Argueta
Mr. Javier Argueta is a lifelong resident of Albuquerque graduating from Valley High School in 1988. He attended the University of New Mexico earning his Bachelor's degree in Criminology with a minor in Political Science in 1997. In addition to his educational background his work experience in management with Sam's Club, and Cost Plus World Market prepared him for a career in state government. His career as a civil servant began in 1998 with the State of New Mexico Human Services Department. In 2000 he was hired as a Probation Officer with the New Mexico Department of Corrections, and continued in that capacity until being hired as a Probation Officer at the Bernalillo County Metropolitan Court in 2005. His experience in the Probation field spans eighteen years, and countless programs. Mr. Argueta has supervised felony offenders in regular units as well as Intensive Supervised Units (ISU). While at Metro Court he has attained an expanded amount of knowledge and experience with the Domestic Violence Repeat Offender program (DVROP), the Competency Court/Mental Health Specialty Court program, and the Recovery Court. His experience has provided him with a solid base for the position of Program Manager overseeing Domestic Violence Solutions Treatment Education Program (DV STEP), the Domestic Violence Early Intervention Program (EIP) and the Pre-Adjudication Animal Welfare Court (PAW).
Andrew Campbell
Andrew Campbell BIO: Andrew Campbell is an expert on domestic violence and the associated risks of harm for adults, children, and animals residing in homes where this violence occurs. Utilizing cutting-edge data analysis and a unique perspective on violence in the home, he provides education for agencies across the country and assists in developing more efficient and effective community responses to physical and emotional violence. Andrew's recent publication in the Journal of Interpersonal Violence is the first study in academic literature to utilize law enforcement officer reports and observations from the scene to quantify risk in homes where domestic violence and animal abuse co-occur.
Judge Rosemary Cosgrove-Aguilar
Rosemary Cosgrove-Aguilar took the bench in the Metropolitan Court in Bernalillo County as a criminal judge on August 5, 2013. Since June 2016, Judge Cosgrove-Aguilar has been the presiding judge for the Domestic Violence Solutions, Treatment and Education Program ("STEP") for post-conviction domestic violence offenders. Judge Cosgrove-Aguilar is also the presiding judge of the Pre-Adjudication Animal Welfare Court ("PAW") which mandates counseling and provides monitoring for persons charged with misdemeanor animal abuse crimes. Judge Cosgrove-Aguilar is a member of the New Mexico Judicial Conclave Planning Committee and Metropolitan/Magistrate Court Forms Committee. Judge Cosgrove-Aguilar is also a member of the National Council of Family and Juvenile Court Judges' Domestic Violence Committee.
Prior to her appointment, Judge Cosgrove-Aguilar was a Special Commissioner for Domestic Violence in Family Court at the Second Judicial District Court since 2003. Judge Cosgrove-Aguilar has taught the "Domestic Violence and the Law" class as an adjunct professor at the University of New Mexico Law School for the last twelve years. She has presented at many New Mexico seminars and legal education classes on the issues of domestic violence, orders of protection, federal gun laws and the link between animal abuse and domestic violence.
A 1990 graduate of the University of Arizona College of Law, Judge Cosgrove-Aguilar volunteered for the Domestic Violence Legal Helpline beginning in 1990 and was its Volunteer of the Year in 1997. She was also on the Albuquerque Rape Crisis Center Advisory Board for six years and its Chairperson from 1992 until 1995. She has been a member of the New Mexico Intimate Partner Death Review Team since 2004.
M. Jenny Edwards
M. Jenny Edwards is a partner with Chandler Edwards and a subject matter expert on animal sexual abuse and exploitation. In addition to providing expert witness testimony, Jenny frequently guest lectures for criminal justice, veterinary, and sociology programs, and has developed training materials for law enforcement academies, state bar associations, and multiple statewide animal control associations. She has contributed to numerous criminology, psychology, and medical books and publications. Most recently, the results of an in-depth study of nearly 500 adjudicated cases of animal sex abuse throughout United States was published in the Journal of the American Academy of Psychiatry and the Law.
Jenny has been honored for her work on high-profile bestiality cases, and appeared in the film Zoo, documenting the death of a 45-year-old man after a willing sexual encounter with a horse.
Jenny is a member of the American Association of Psychiatry and Law, the American Psychology-Law Society, the Association of Prosecuting Attorneys, and the Academy of Criminal Justice Sciences.
Adam Manthei
Adam Manthei is a Probation Officer at the Bernalillo County Metropolitan Courthouse where he has worked the previous two years in multiple specialty court programs including the Pre-adjudicated Animal Welfare Program (PAW), Domestic Violence Early Intervention Program (EIP), and Courts to School. He graduated from the University of New Mexico in 2010, and he has previously worked with at-risk youth at Juvenile Justice Services and as a child abuse investigator with Child Protective Services. He is passionate about animals and their well-being and is dedicated to eliminating animal abuse and neglect in our community!
Dr. Melinda Merck
Dr. Melinda Merck is the owner of Veterinary Forensics Consulting in Austin, Texas. She provides expert case consultations including assistance with crime scene investigation and examinations of live and deceased victims, frequently testifying as a veterinary forensics expert. She provides support to large scale operations including exhumations of burial sites and examination of skeletal animal remains. Dr. Merck provides training for veterinary, attorney and law enforcement professionals internationally on the use of veterinary forensic science and medicine in the investigation and prosecution of animal cruelty cases and the link to crime against humans.
Dr. Merck is the Program Chair for NAVC VMX Veterinary Forensics: Animal CSI program and Course Coordinator for the VetFolio Veterinary Forensics online courses. She is Co-chair of the WSAVA Animal Wellness and Welfare Committee and serves on the Association of Prosecuting Attorney's Animal Cruelty Advisory Council. Dr. Merck is President of Pride Veterinary Medical Community. She is the Past President of the Board of Directors for North American Veterinary Community and is the founding chair of the Board of Directors for the International Veterinary Forensic Sciences Association. Locally she serves on the Austin-Travis County Family Violence Task Force and the Texas VMA Animal Welfare Committee. Dr. Merck volunteers with SAFE, the Austin shelter for domestic violence and sexual assault survivors.
Dr. Merck is the editor and contributing author of the textbook, "Veterinary Forensics: Animal Cruelty Investigation, 2nd edition" by Wiley publishing, co-author "Veterinary Forensic Investigation of Animal Cruelty: A Guide for Veterinarians and Law Enforcement" and a contributing author on forensics in Shelter Medicine for Veterinarians and Staff, Reptile Medicine and Surgery, and Consultations in Feline Internal Medicine Vol. 7.
She developed the first Veterinary Forensics course for University of Georgia and Florida veterinary schools and frequently lectures at other veterinary, technician and law colleges. She teaches workshops on animal crime scenes and the processing of burial and surface remains. She is a Fellow of the American Academy of Forensic Science and member of the International Association of Blood Stain Analysts.
Mary Lou Randour
Mary Lou Randour, Ph.D., a psychologist, is Senior Advisor, Animal Cruelty Programs and Training, Animal Welfare Institute, Washington, D. C. Dr. Randour has written books, handbooks, articles for numerous professional journals, as well as chapters for edited volumes. Her latest contribution "The Psychology of Animal Abuse Offenders," co-authored with Dr. Maya Gupta, is in Animal Cruelty: A Multidisciplinary Approach to Understanding. In her career, Dr. Randour taught, has worked for a federal research funding agency and enjoyed a private practice for almost 20 years. She now devotes her knowledge of psychology to advance animal protection and its connection to human welfare, working in partnership with human services groups, such as law enforcement organizations, domestic violence advocates, and child welfare professionals.
Adam Ricci
Adam J Ricci started has worked in a number of positions and organizations through the United States as an animal welfare and public safety professional. Ricci started as a kennel technician before starting a non-profit education and advocacy group. It was not long until Ricci started in the public safety field as an animal control officer and eventually a police officer. During that time Ricci held positions as animal control supervisor, evidence technician, special deputy to the York County Sheriffs Office assigned to their crime intel task force and the Maine gang intel task force.
Ricci's passion for animals never waivered. In 2016 Ricci was hired as the Chief Animal Protection Officer for Pima County, Arizona. While working in Pima County Ricci was elected to the board of directors for the National Animal Care and Control Association. Through efforts in Pima Ricci and his team developed innovative community programs to support pet ownership with the homeless community and that living in underserved communities.
In 2018 Ricci was hired as the Chief of Field Operation for the City of Albuquerque, NM. Under the leadership of Ricci and Danny Nevarez, lifesaving at the shelter has increased after a major focus on developing a new culture of understanding and individual growth.
Ricci has spoken at a number of conferences from Alaska to Maine. Ricci is currently sought after for presentations on forensic evidence, field training, communication and leadership.
Ricci has also been published as an author as a regular contributor for the NACA News, National Sheriff's Association and other smaller publications. Ricci has also been hired to contribute for training materials for national certifications.
Michelle Welch
Michelle Welch is a Senior Assistant Attorney General in the Virginia Attorney General's Office. She is the Director of the Animal Law Unit at the Attorney General's Office. She is charged with taking all animal law questions in Virginia. She is called on by agencies all over the Commonwealth to act as a special prosecutor in animal cruelty and animal fighting cases. Ms. Welch has also been appointed a special Assistant U.S. Attorney for the Western District of Virginia to aid in animal fighting prosecutions.
Ms. Welch frequently gives advice to law enforcement authorities and prosecutors all over Virginia, the nation and internationally. She trains prosecutors, animal control and law enforcement officers on the state of Virginia animal law and testified before a U.S. Congressional Caucus examining the enforcement of animal laws and the cooperation between state and federal partners. She is a frequent speaker at many conferences, including the Virginia Animal Control Association.
In 2018, Ms. Welch gave the keynote address on Keynote Address "Prosecuting Animal Crimes and the Link between Animal Violence and Human Violence: Success of Va's Animal Law Unit" at University of Barcelona's Investigation and Criminal Profiling Conference: "Animal cruelty: Relevance in violent crimes and forensic evaluation." Live Feed via Skype; Barcelona, Spain
In 2015, Ms. Welch was asked by the Greek Police and the Pan-Hellenic Animal Welfare Federation to accompany the LAPD Animal Abuse Unit to Greece, to train the Greek Police force on the link between animal and human violence and how to investigate animal cruelty crimes. Ms. Welch also met with the Greek state public prosecutors regarding the challenges of prosecuting these cases. Ms. Welch returned to Greece in September 2017 to train the Greek police further on animal crime and to conduct prosecutor training regarding family violence and pet abuse.
In 2016 Ms. Welch spoke before members of the United Kingdom Parliament, at the request of the League Against Cruel Sports. She was the first person to address street level dogfighting in Parliament in over 100 years. She lectured on dogfighting and lessons we have learned in the United States regarding the crime of dogfighting. She also spoke to their judicial advocates regarding sentencing options in the U.K. Criminal System.
Ms. Welch serves as the President of the Virginia Animal Fighting Taskforce. She frequently works with animal organizations, such as the Animal Welfare Institute, HSUS, ALDF and ASPCA. She is a senior faculty member for the Association of Prosecuting Attorneys (APA). She is the Chair of the Animal Law Curriculum Advisory Committee for the APA. She is adjunct faculty for Animal Law at the University of Richmond Law School and William & Mary Law School.
In 2018, the Norfolk SPCA awarded Michelle the Ammon Award for Animal Welfare. In 2015, HSUS gave her Office, the US Attorney's Office, USDA, and ABC the Law Enforcement Award for bringing to justice one of the largest cockfighting rings in KY, which had ties to Virginia. Michelle and this dynamic team of Agents and Prosecutors worked for two years on this investigation. In 2014, she was named Prosecutor of the Year by the Association of Prosecuting Attorneys. In 2013, she was named one of the Top 10 Animal Defenders in the Nation by Animal Legal Defense Fund. She was presented with the Albert Schweitzer Medal for her work on behalf of the animals in 2012 by the Animal Welfare Institute. She has also been awarded Virginia Animal Control Association's and the Virginia Federation of Humane Society's President's Award in 2010. She has also received Humane Society of United State's Law Enforcement Award in 2008.
Thanks to our 2019 New Mexico Conference on The Link Sponsors: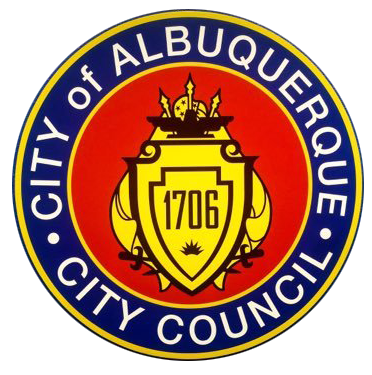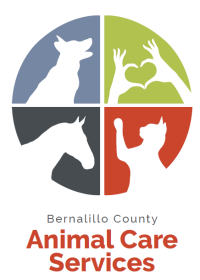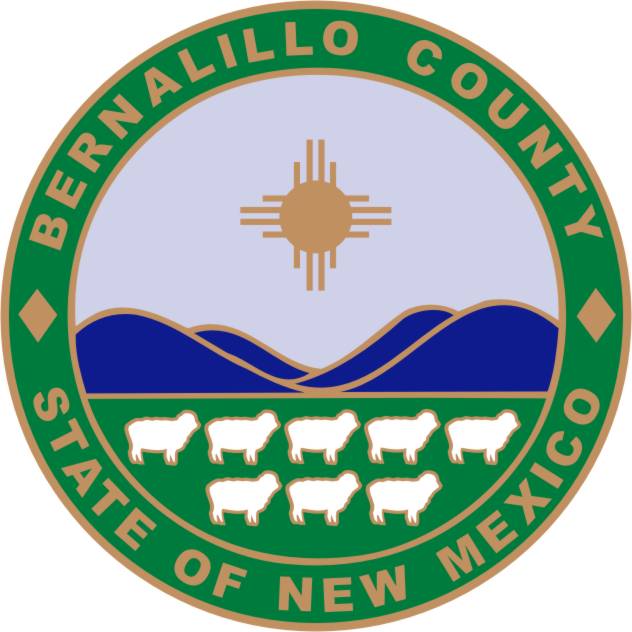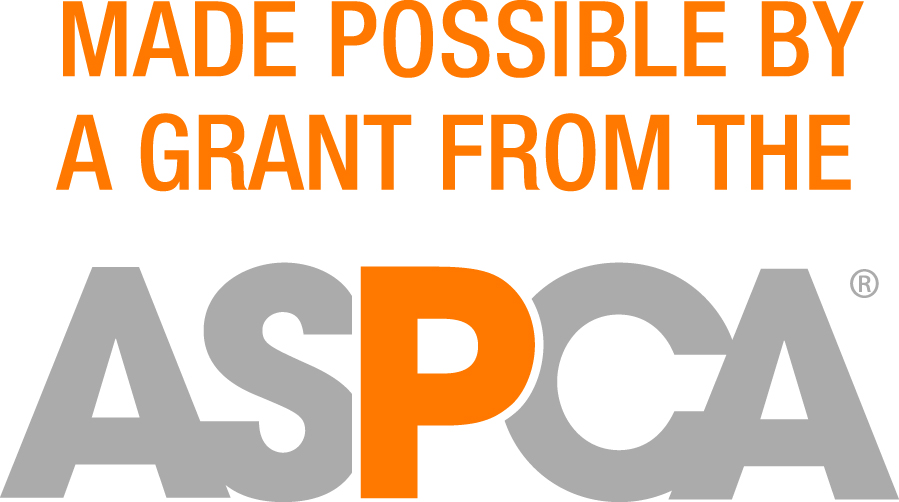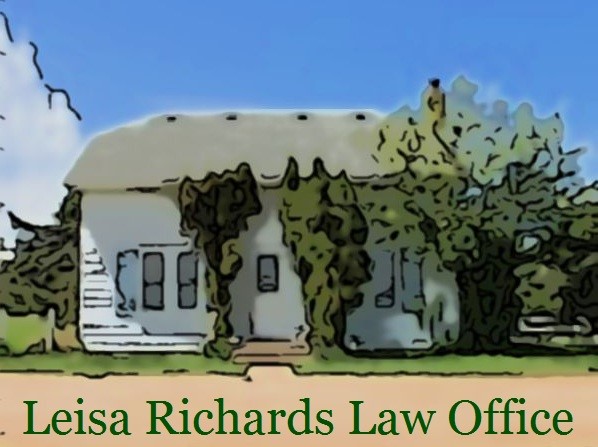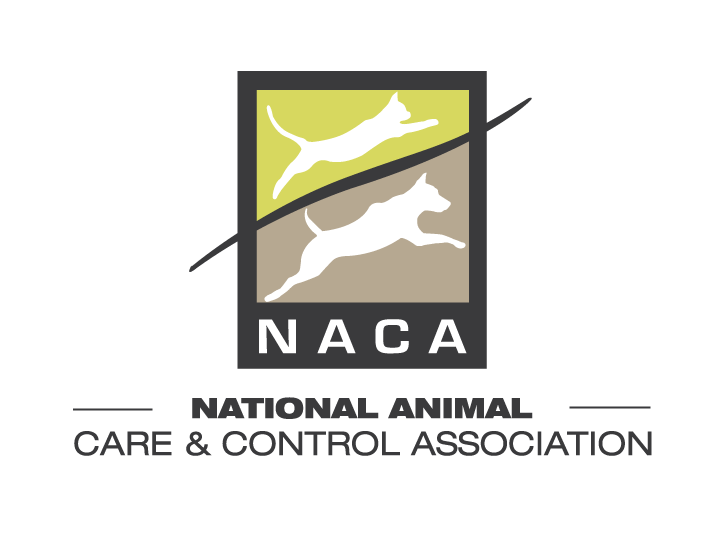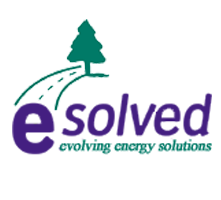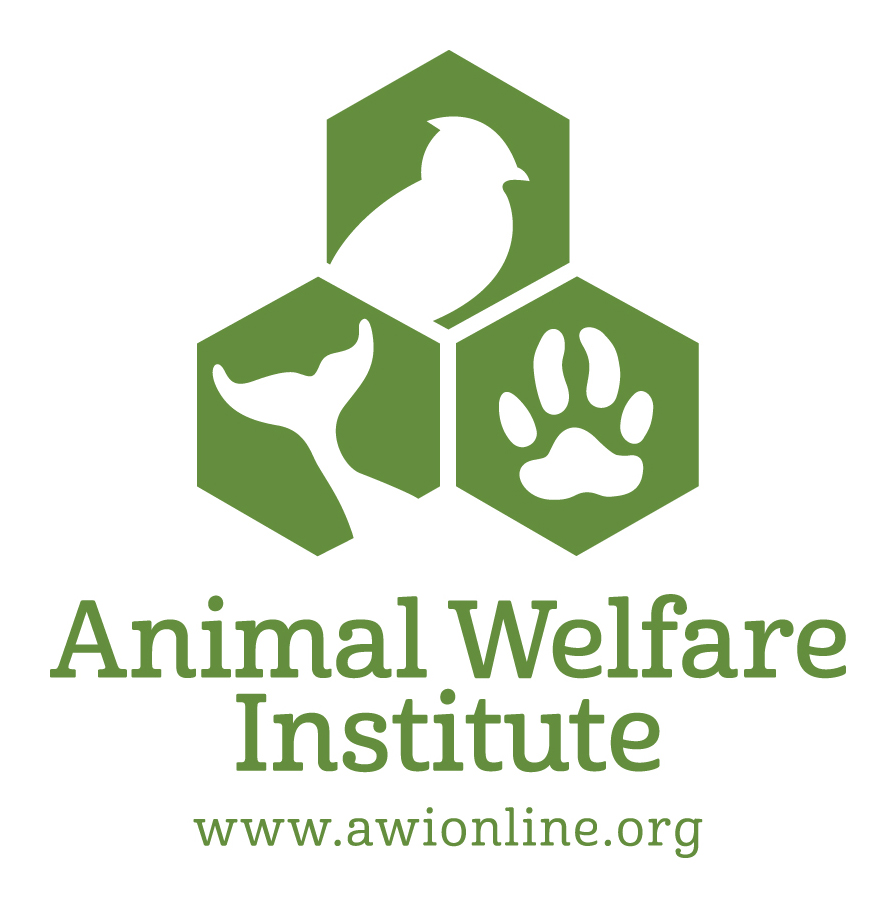 Joan Zegree
Tam Saimons & Kathryn Turnipseed
Margaret Keller