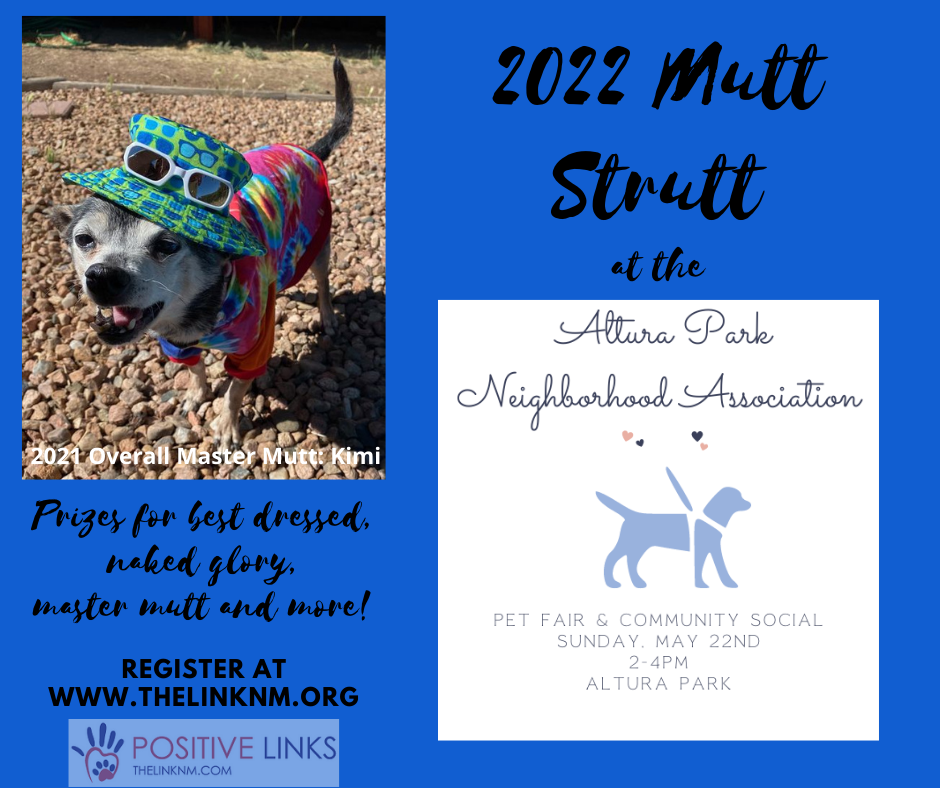 Get your raffle tickets here. Tickets are $2 each, 6 for $10 or 13 for $20. Drawing will be held at 4p on May 22nd at Altura Park. Need not be present to win.
Positive Links works to raise awareness about the connection between animal abuse and human violence. Together we can form positive links to stop violence toward people and animals in our society.
SIGN UP FOR OUR EMAIL LIST!
Receive updates from Positive Links about the New Mexico Conference on The Link Between Animal Abuse and Human Violence, as well as our other trainings, programs and events.
Positive Links is grateful to the following donors for helping us to establish 501 (c)(3) status with the IRS.
Madalene and James Jacson
Real Time Solutions, Inc.